The Justice Beat Talk Show
Season 5
"Justice is turned back, righteousness stands afar off; for truth is fallen in the street, and equity cannot enter"
Hosted by L. Elaine Sutton Mbionwu
Every Saturday 10:00 - 11:00 AM CST
Airing on Facebook Live Replay on YouTube
Saturdays 10:00

AM cst


beginning Feb 2022
Executive Director of IPSSJ.
E1 Institute on Public Safety & Social Justice
"My work includes creating programs, research, and events that promote socially just solutions to public safety problems. I partner with community members and agencies, law enforcement, detention facility staff and inmates, as well as universities and government in an effort to implement socially just policies and practices that are beneficial to all."
Lead Organizer for Southsiders Organized for Unity and Liberation
E5 Illinois Pretrial Fairness Act
A'Keisha Lee is the Lead Organizer for Southsiders Organized for Unity and Liberation (SOUL). A'Keisha graduated from Saint Louis University's College for Public Health and Social Justice with a Masters in Public Health and a concentration in Health Management and Policy in 2020.
A'Keisha joined SOUL's staff in 2021. Since joining SOUL, A'Keisha's focus has been on decarceration and engaging directly impacted Southside and Southsuburban residents through SOUL's Budget for Black Lives Campaign, Affirming Care for Trans Folks in Cook County (ACT CCJ) Campaign, and SOUL's membership in the Coalition to End Money Bond.
Dr. Lauren Brinkley-Rubenstein, PhD(Rescheduled)
Co-Lead Investigator, Co-Founder
E7 Update on Covid in Prisons
Lauren Brinkley-Rubinstein, PhD, is an Associate Professor of Social Medicine at UNC—Chapel Hill, as well as a core faculty member in the UNC Center for Health Equity Research. She received her PhD in Community, Research, and Action at Vanderbilt University and completed a NIDA T32 postdoctoral fellowship at the Brown University Warren Alpert Medical School. Dr. Brinkley-Rubinstein's research focuses on how incarceration can impact health outcomes. She is the PI of a recently funded NIMHD R01 cohort study relevant to pre-exposure prophylaxis among people on probation and parole and the MPI of a NIDA Justice Community Opioid Innovation Network Clinical Research Center grant that will include the implementation and evaluation of opioid overdose prevention programs in community supervision settings in Rhode Island, Philadelphia, and Brunswick County North Carolina.

Bio From: UNC School Of Medicine
E9 Native American Perspective on the work of Anti-Racism in Prisons
"MILPA Collective (MILPA) is first and foremost a movement space designed for, and led by, formerly incarcerated and system-impacted individuals. We are committed to supporting next-generation infrastructure and leadership within communities, organizations, and systems. We center cultural healing, racial equity and LOVE in our practices and advocacy."
Senatorial Candidate for KY
E11 Conversation w/ Charles Booker
Charles Booker was born October 1984, and, as of February 2020, lived in Louisville, Kentucky. He earned a bachelor of science and a law degree from the University of Louisville. Booker has been a member of the Louisville Metro Democratic Club and the Young Elected Officials Network.
Initiative Associate Director of Restoring Promise
E2 VERA INSTITUTE - Restoring Promise
John is a Senior Research Associate who joined Vera Institute's Restoring Promise Initiative in August 2019. As a part of his role, John focuses on the data collection program and the qualitative research agenda for the initiative.

He holds a Ph.D. in Family Science and a M.S. in Marriage and Family Therapy from the University of Maryland, College Park and a B.A from The George Washington University.

Bio From: Vera Institute of Justice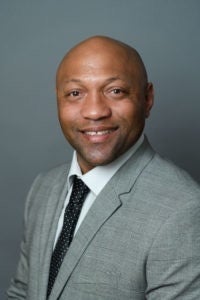 Director of Reentry Services
E4 Georgetown University: Prisons & Justice Initiate
After serving nearly 25 years in prison, Tyrone earned a certificate in business and entrepreneurship through the Georgetown Pivot Program. His Pivot Program internship with the Justice Policy Institute (JPI) led to a full-time position, in which he used his lived experience and subject matter expertise to effect policy changes. There, Tyrone spent two years advocating for sentencing reform and managing JPI's projects around D.C's Incarceration Reduction Amendment Act (IRAA) and Second Chance Amendment Act. As Director of Reentry Services with the Prisons and Justice Initiative, he supports students with their reentry needs both before and after release. He believes that helping our men and women while they are still on the inside is the most effective way to bridge the gap towards a successful reentry. When he is not working, he is taking classes online to earn his bachelor's degree in political science.

Information From: Prisons and Justice Initiative
"Safer Foundation is one of the nation's largest not-for-profit providers of services designed exclusively for people with criminal records. Our vision is equal employment opportunities for people with criminal records thereby improving the socio-economic well-being of the individual, their family, and community"
Ms. Bolin has a B.A. in Social Work from Meredith College with a minor in Religion. She has a Master's degree in Social Work, with a concentration in Planning and Administration and focus on criminal justice, from Virginia Commonwealth University. While attaining her M.S.W. she worked as an intake officer with the Henrico Community Corrections Program and as a juvenile justice research intern for the Virginia Department of Criminal Justice Services. She has worked with policy professionals, state/community organizations and school systems on such issues as child abuse and neglect, juvenile competency, the needs of children with incarcerated parents and most recently, family reintegration and offender reentry. Ms. Bolin has served as the Co-Chair for the Health and Family Reintegration Work Group through the Governor's Reentry Council and as a Co-Convener for the Richmond Regional Reentry Council. She currently serves as a member of the Juvenile Reentry Task Force for the Virginia Department of Juvenile Justice. Before joining the staff of AFOI, in January, 2001, Ms. Bolin worked as a Local Probation Officer for Community Corrections Services (CCS) in Chesterfield County and as an Intensive Education Instructor for the Capital Area Alcohol Safety Action Program (ASAP).

Bio From: AFOI
E10 Right to Read: Banned Books & Charging Access by the Minute to Literature
Valerie Surrett began volunteering with APBP in 2015. She has since worn many hats at APBP, including graduate student intern, graduate research assistant, member of the women's book club and co-facilitator of the men's book club at FCI Hazelton, service-learning coordinator, volunteer coordinator, and board member. Valerie is an assistant professor of English at the University of North Georgia, Gainesville, where she often teaches courses on representations of incarceration in American literature and film.